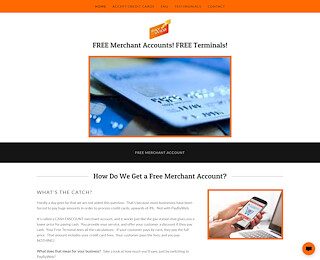 The type of merchant services you use can make all the difference between a so-so business and one that really thrives. All sorts of companies whose names you would recognize choose PayByWeb to provide their shopping carts, check-by-phone and other merchant services. Contact us today and tell us what you need.

When you obtain your merchant services through PayByWeb, you will be able to begin accepting and processing credit card payments and electronic checks instantly. Your AuthorizeNet merchant services will enable your business to accept all major credit cards, including but not limited to MasterCard, Amex, Discover, Diners Club and Visa. American Express may require separate authorization before you can accept their cards as payment for goods or services. Your PayByWeb merchant services will work with most online shopping cart systems. When your customers see that you provide an encrypted and secure way to pay online or at a POS terminal, they may be likelier to buy from you.

To set up your PayByWeb merchant services account, you must have a valid checking account, be at least eighteen years old and have a United States-issued social security number or an EIN tax ID number. No, your credit does not have to be great in order to get a merchant services account through PayByWeb. It won't cost you anything to get a merchant services account through PayByWeb. If you want to accept PayPal, we can arrange that to be included as part of your merchant services account. In the 21st century, electronic payments are the smart way to go. Most people have at least one credit card. Processing cards is easier and more secure than ever with PayByWeb. We are headquartered in Pinellas Park, Florida, but we can set you up with an internet merchant account almost anywhere. To know more, give us a call at 727.289.7009.
Pay By Web Inc.
(727) 289-7009
4505 PARK BLVD STE 6 PINELLAS PARK FL
CALL NOW
(727) 289-7009
We Specialize In: total merchant services,services account,credit card services,service providers,services first,online merchants,best merchant,processing services,services credit,high risk,services direct,card services